N.V. VCM is pleased to welcome you at Plantation Rust en Werk, where you may enter free of charge and make reservations for a VCM rural tour to walk through the fields, go for a bicycle ride, and enjoy delicious local dishes.
't Hoekhuis (the Corner House)
At a walking distance of approximately 3 minutes (350 m) from the public pier at Plantation Rust en Werk is 't VCM Hoekhuis, where you must register as a visitor.
At 't VCM Hoekhuis you can:
· pay for rural tours and tourist attractions,
· buy VCM Fresh From our Farm to You products in the mini-supermarket, and
· savor those ice-cold and fresh VCM coconuts and delicious crispy teloh plain or with terie (cassava fries, plain, or with fried small salted fish), fried chicken, or chicken shoarma.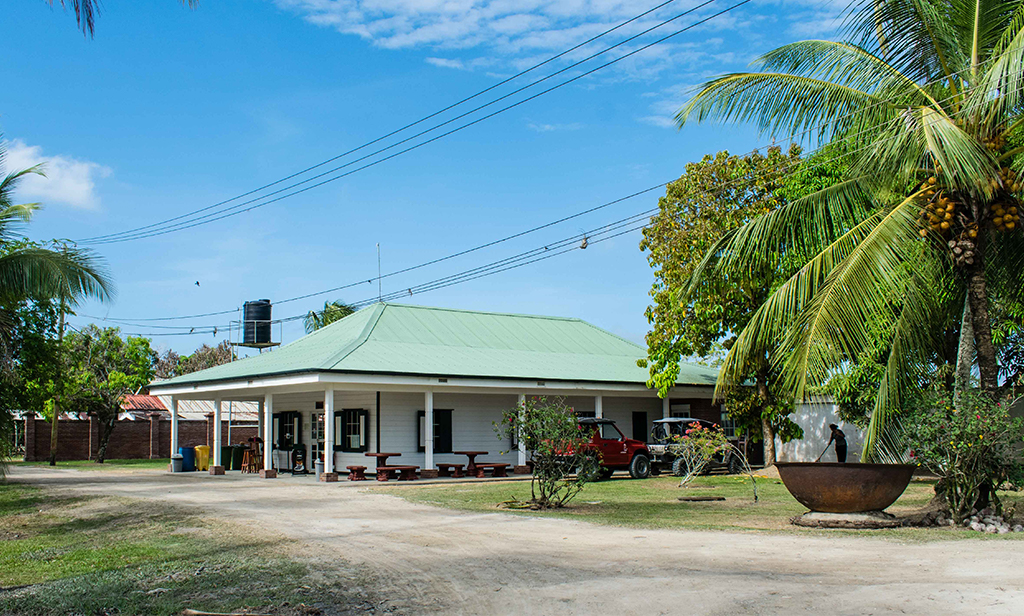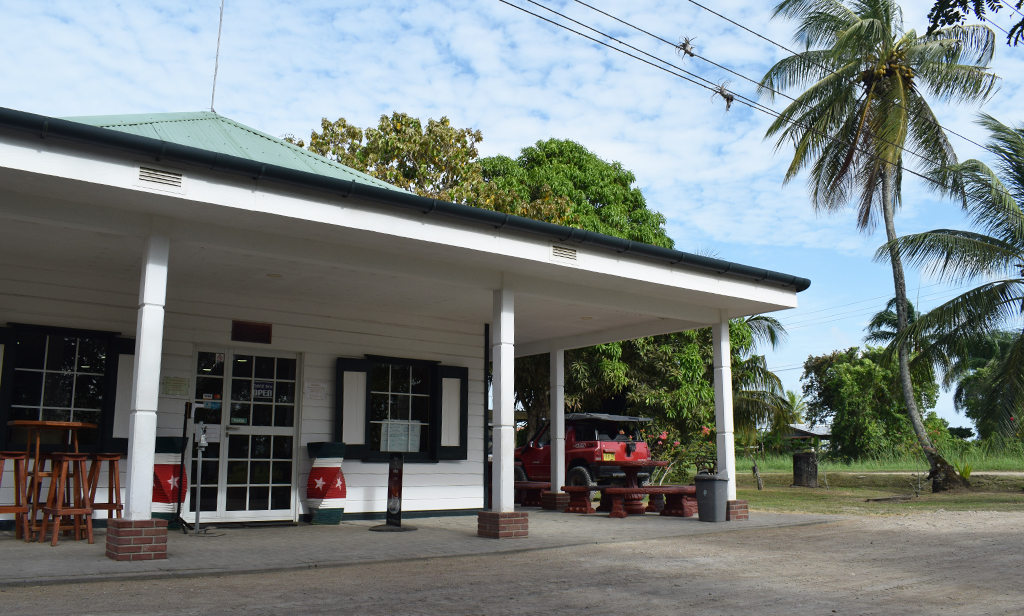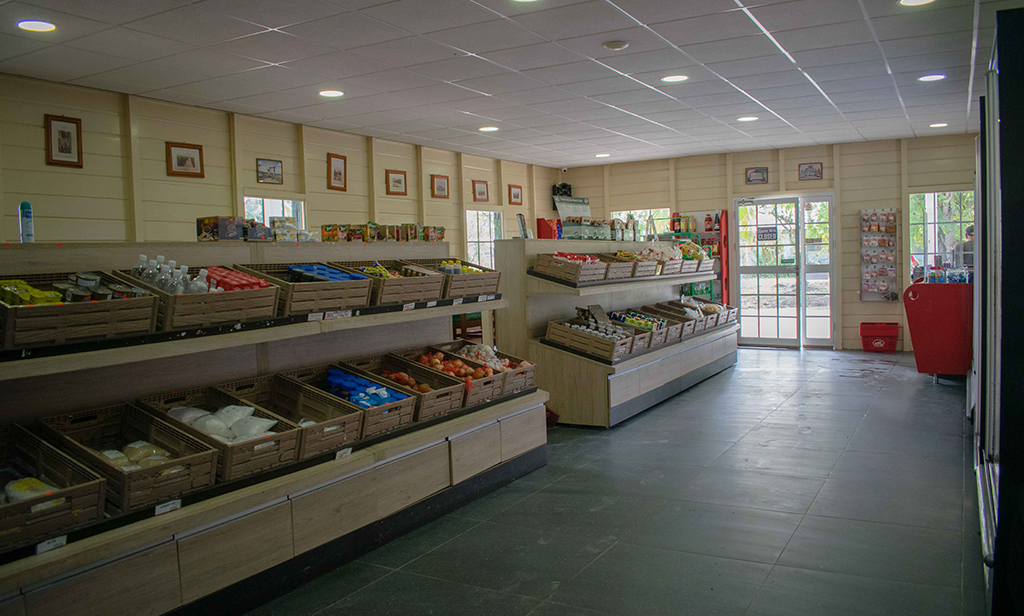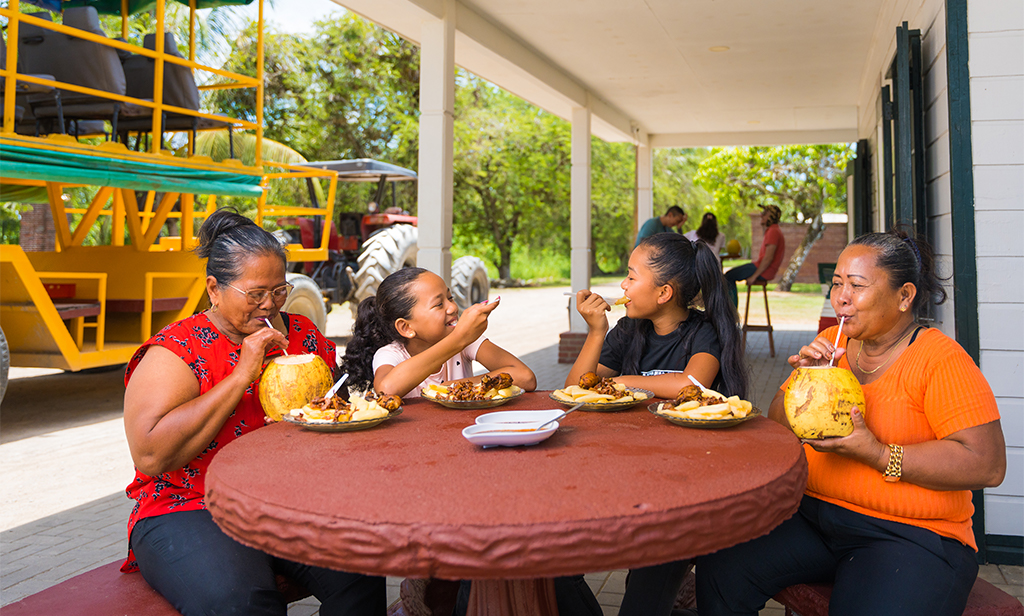 Catering
If you are with a group, breakfast and lunch can be served if requested. 't VCM Hoekhuis is well suited for enjoying food and refreshments. You could sit in the air-conditioned dining room or on the terrace.
Rural Tours
You may visit the highlights of the plantation on a double-decker that was specially built for that purpose and is pulled by a tractor. The high points include driving through the grasslands with their variety of flora and fauna, observing the cattle, sheep, and goats in the fields, and passing by the calf barn and the nursery ponds. In short, a great experience you would want to undergo!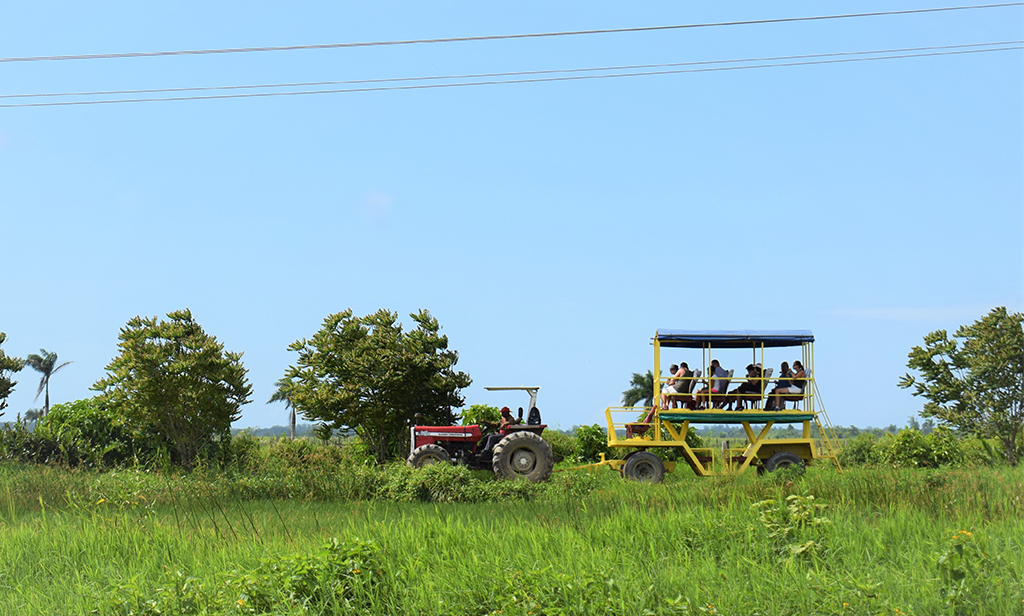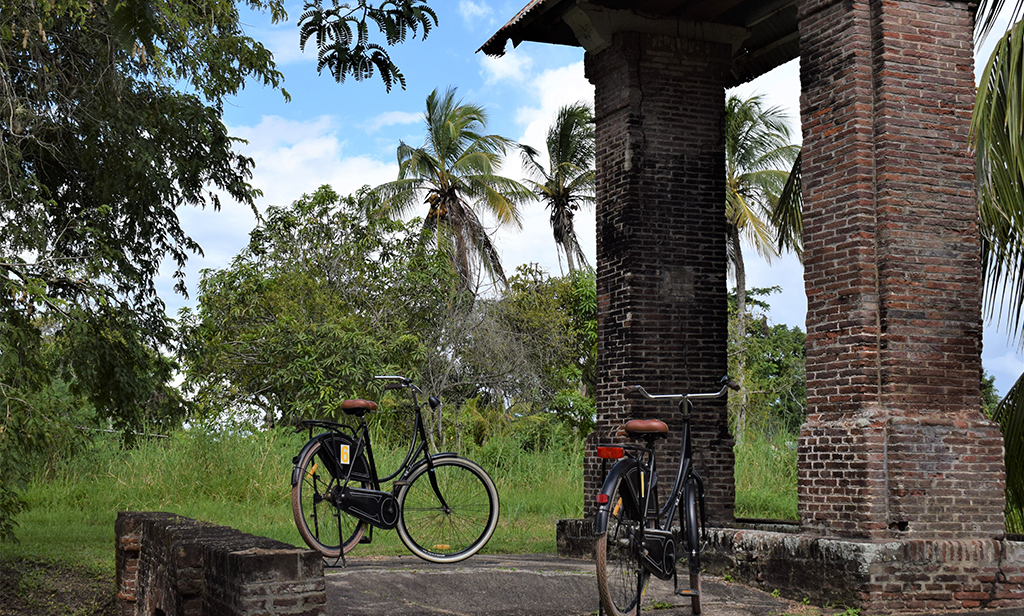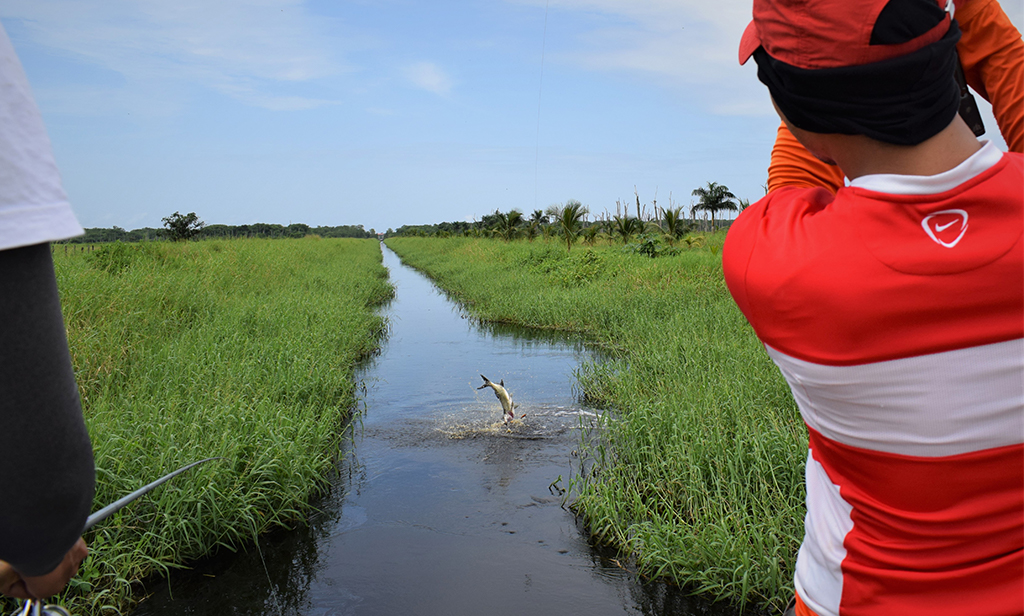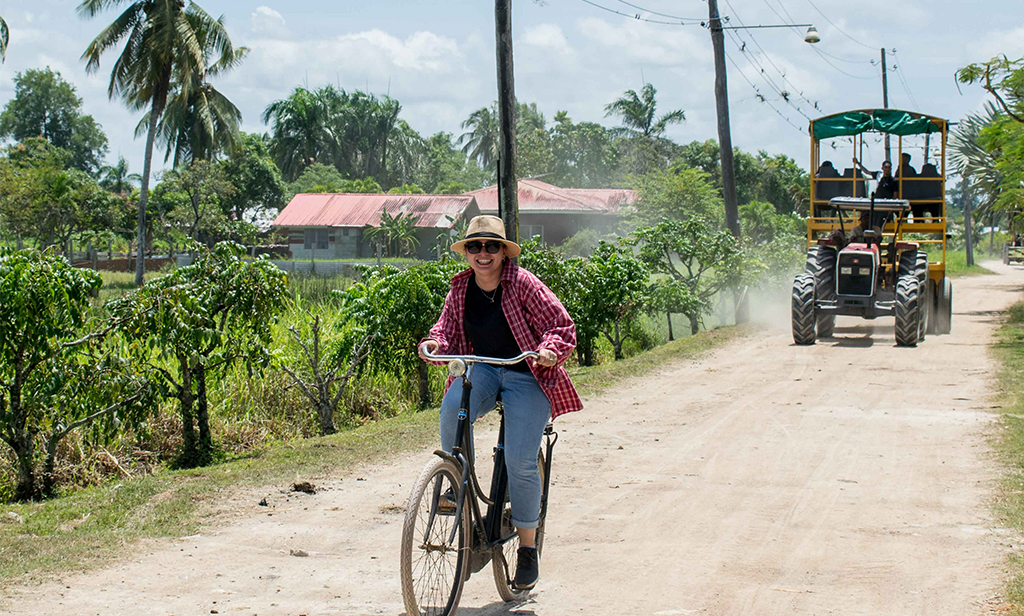 ---
Information on reservations for rural tours, other tourist attractions, and catering events via 't VCM Hoekhuis:
Phone: +597 484071
WhatsApp: +597 8125250
Email: administratie@vcm.sr
Opening hours 't VCM Hoekhuis.
Mondays through Thursdays, from 8 am to 5 pm / Fridays & Saturdays, from 8 am to 6 pm / Closed on Sundays and public holidays (We may open up 't VCM Hoekhuis in the event of reservations in advance)
You must book rural tours and catering events at least two (2) days in advance to avoid disappointment.
How to reach us
For the moment, only by boat. Private boats can be chartered for the boat ride to our premises on the right bank of the Commewijne River.
1. From Paramaribo Noord: at Leonsberg, you take the passenger boat (about 30 minutes).
2. From the Commewijne District: at Nieuw Amsterdam, departing from the Baka Sroisi Pier (about 15 minutes).
3. From Mariёnburg (left bank of the Commewijne): via the Mariёnburg Pier (about 30 minutes).
4. From plantations situated on the right bank, from Kroonenburg, Fredriksdorp, Johan Margaretha via Communicatieweg (bike and hiking trail about 10,2 km) to Rust en Werk.
Mobile and WhatsApp of the boatsmen servicing these routes:
(country code +597)
Albert: 8621859 – 8678517
Dew: 8678985 – 8834127
Iwan: 8524677 – 8524677
Lendy: 8590703 – 8590703
Lewo: 8701884
Moen: 8893063 – 8786351
Ramon: 8865828 – 8919684
Stanley: 7242138 – 7195543
Marciano: 8160367- 8267173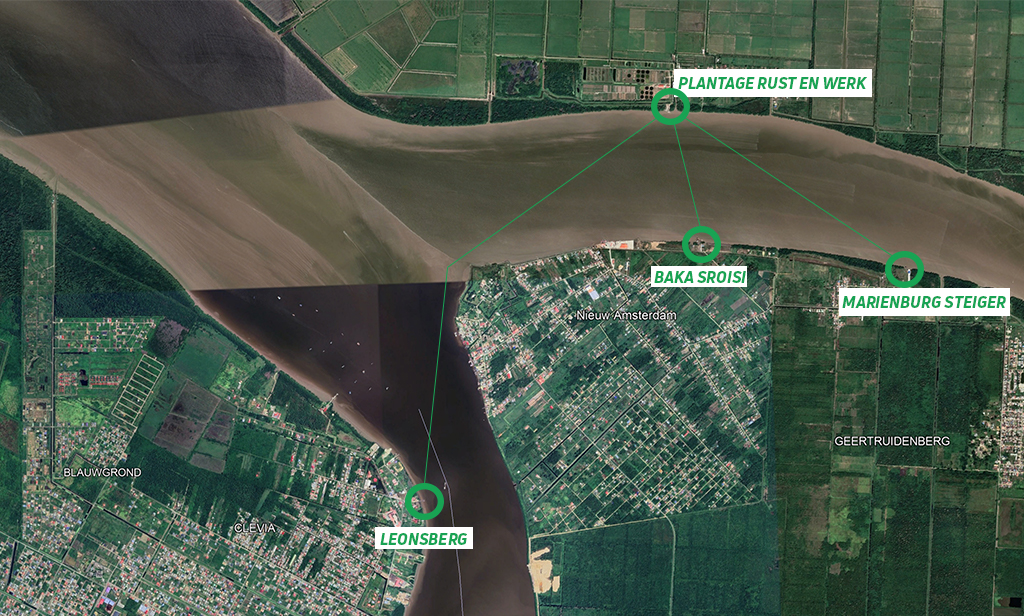 Route sign
At Plantation Rust en Werk stands the first public pier on the right bank of the Commewijne River, looked at from the river mouth.
Once there, you walk/cycle on a dirt road (provided with street lighting) for about 3 minutes (350 m) to 't VCM Hoekhuis, where you can register for the rural tour. (Optionally, we can pick you up from the pier by tour bus.)
However, suppose you wish to experience the foreland along the Commewijne River on your own steam. In that case, you may do so by making a biking trip. From 't VCM Hoekhuis you turn right (to the east) on the Communicatieweg, a dirt road connecting the plantations on the right bank of the Commewijne. From Plantation Rust en Werk, the eastbound Communicatieweg up to Plantation Kroonenburg is relatively well-passable in the dry season. Yet, in the rainy season, this becomes much harder (10,2 km in total).
From Rust en Werk, you go past the following plantations: Johannesburg, Maastroom, Berlijn, and Elizabeth's Hoop, all part of the VCM Plantations.
Continuing, you will then reach Johan Margaretha (sleeping accommodations/restaurant/ shop/ no entrance fee), Fredriksdorp (hotel /restaurant/ swimming pool/ history of slavery hiking trail/ obligatory entrance fee), Guadeloupe, Mariënbosch, De Goede Vriendschap, Schaapstede, Rijnberk and Kroonenburg (26 km in total).
The road from Kroonenburg to Brouwerslust en Nut en Schadelijk (Plantation Herendijk, one of the VCM plantations) is at present "under construction" (an additional 2 km).
An additional 14,2 km up to Plantation Reynsdorp (Bakkie) is no longer passable. At Reynsdorp, there is also a hotel/museum. We advise you always to bring along some extra clothing in a waterproof bag, comfortable running shoes and a good cap/hat, sun cream / long-sleeved shirt, and mosquito repellent, depending on the hour and the time of the year. We are part of the wild coast.